Blog from aboard 06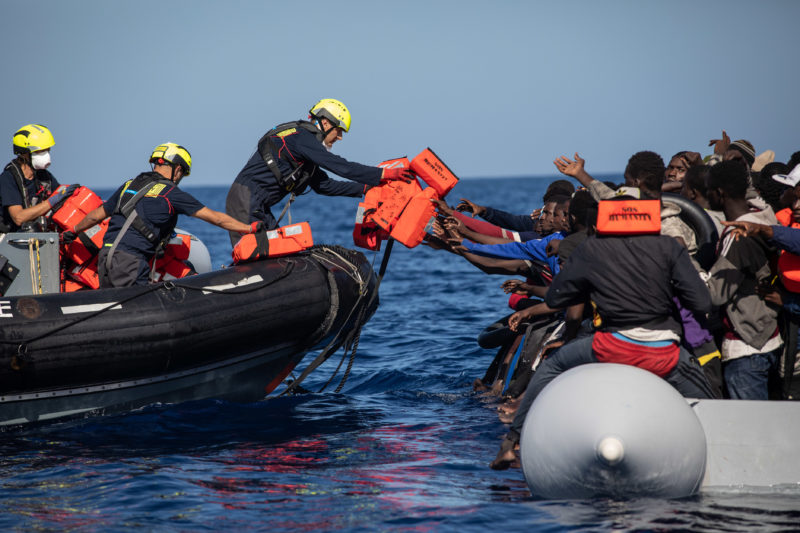 While waiting for a place of safety, an 18-year-old survivor tells his depressing story. Press officer Petra reports directly from Humanity 1.
Thursday, 22 October 2022, Mediterranean Sea
Today marks the beginning of the third day on our rescue ship for most of the one hundred or so unaccompanied minors on board the Humanity 1. We were able to rescue them Monday afternoon in a complicated rescue from a completely overcrowded rubber dinghy in international waters. It takes a long time for them to settle down after arriving on our ship. The same evening, they take a shower and drink a lot of tea. They seem agitated and have discussions with each other. While I welcome the last of the registered survivors with a rescue kit and a blanket, my gaze falls on the teenagers waiting in front of the showers, their upper bodies exposed. One of them has many scars on his back. This was not an accident, it crosses my mind, but the use of violence, targeted, repeated. It takes my breath away – they are so young!
During my "deck-watch", the night watch for which I am assigned from 24:00 to 2:00, most of them are still awake and talking in small groups. Some ask for sugar for the tea. We have already sweetened it so much that it has become too much for us crew members. Every now and then, one of the young people comes and complains of dizziness or headaches, some also have stomach aches. We have a small night pharmacy in the tearoom, every paracetamol tablet or similar that is handed out is noted in a list with the number on the wristband of each rescued person.

Max Cavallari / SOS Humanity

Max Cavallari / SOS Humanity

Max Cavallari / SOS Humanity

Max Cavallari / SOS Humanity

Max Cavallari / SOS Humanity
I check on the three young women we rescued and the seven-month-old baby in the women's shelter. They seem very happy to have their own protected space. The mother of the baby is only 17 years old. She can no longer breastfeed. Our experienced nurse Guiseppina, a 75-year-old bundle of energy from Italy, prepared a bottle of baby formula beforehand. The little girl drinks the milk with pleasure. Guiseppina told the young mother to keep trying to breastfeed and that the breast milk might come back when she calms down.
Many of the unaccompanied minors on board with us are from Gambia. Buba* is also from Gambia. He cannot fall asleep this late evening and tells me about his experiences. He shares depressing stories from Libya of exploitation, arbitrary arrest, and deeply inhumane conditions in the detention centres. The fact that the so-called Libyan Coast Guard showed up just as we were about to begin the rescue panicked him and many others on the dinghy. In fact, the rescue process was made much more difficult because people, in their fear, could not keep calm and listen to our instructions. Some fell into the water –luckily only once they were wearing the life jackets we had distributed. "I was mad," Buba says apologetically. It was his third attempt to flee across the Mediterranean, he reports, although he is only 18 years old. In his previous attempts, he was intercepted and detained each time by the so-called Libyan Coast Guard. "I am so glad you rescued me, I could stay on this ship forever," he says, shrugging his shoulders and smiling.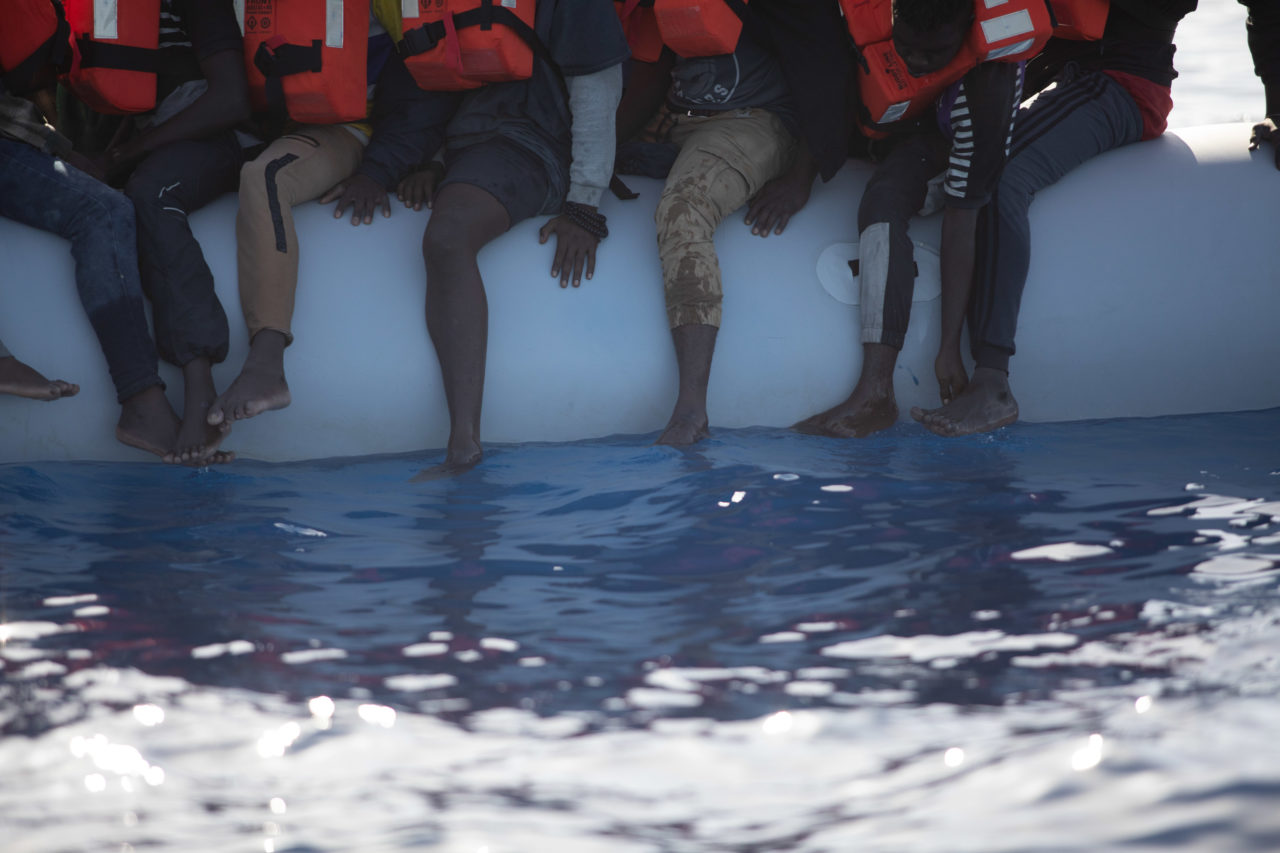 Then, he tells me something that is new and shocking to me: The night before the rescue, some people fell from the rubber dinghy into the water. The tube they were sitting on had lost air. Maybe someone fell asleep, Buba suspects, and pulled the others along. About four people could be pulled back into the boat despite the darkness, but six did not make it. They had to watch them disappear.
That night, on the deck of Humanity 1, a few survivors will hold a small mourning ceremony for their friends and relatives who must have drowned in the waves in the darkness.
The next day, our medical team will start their consultations in the onboard clinic. In addition, each rescued person goes through a general medical examination. During the day, it is quiet on board, many are now sleeping as they get some rest. The severe exhaustion everyone is suffering from manifests now. Doctor Silvia and paramedic Kai examine one by one, and any illnesses, injuries, or other irregularities are treated and documented as far as practicable – including older traces of violence. If Silvia and Kai find any, they point out that we have a psychologist on board who is available for confidential talks. In the next few days, Luca, our Mental Health Representative, will be very busy. I am glad that we have created this position in the crew and that this possibility of psychological care is being used. How sad that it is needed at all.
*Name changed to protect the identity of the rescued person