Protect & assist
Safe
on board
We provide the rescued people on board with clothing and food, as well as medical and psychological care. Furthermore, we identify special protection needs and communicate them to the respective agencies on land.
Our guiding principles
Do no harm!
We have a duty of care to the people we encounter in an emergency. A key element is to not cause further harm to these people and not to create new risks.
Putting people first
The people we rescue are at the center of our work. Their rights to participation and protection must be upheld in all areas of our work.
How are rescued people protected on board?
Protection in humanitarian action is about ensuring the safety and well-being of people affected by an emergency.
To do this, it is necessary to identify and consciously include specific needs and vulnerabilities of survivors (e.g. in terms of gender, age, disability and other relevant characteristics).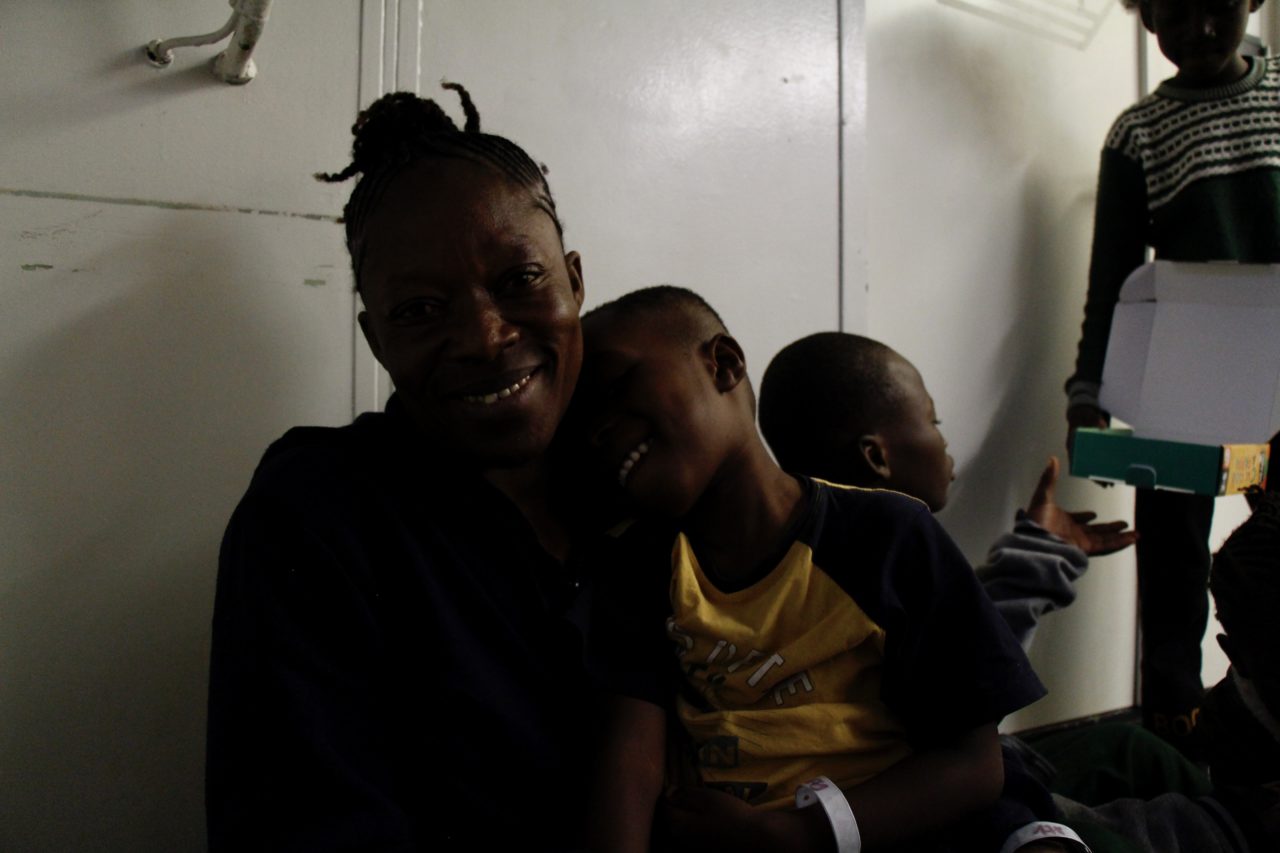 Exemplary protection measures
On board Humanity 1, the insurance of protection is implemented for example by a shelter only for women and children, as they are at risk of specific forms of violence. Neither male crew members nor male rescued persons have access.
Identified protection needs that cannot be adequately addressed on board are shared with organisations or specialised agencies ashore. In this way, we aim to ensure that people's protection and rights are upheld once they arrive on land.
This includes, for example:
Protection of minors and children (e.g. identification and support of separated and unaccompanied minors / children).
Gender-based violence
Sexual exploitation and abuse
Protection of persons with disabilities
Family reunification
How will the crew be prepared?
Our international crew on board has many different skills and experiences. Many of them work on a voluntary basis. To ensure that everyone knows and complies with our protection standards, training takes place for all crew members on board.
Contents of the training include: Do-no-harm principle, basic humanitarian principles, data protection, reflection of one's own positioning and training in psychological first aid.
In order to protect and care for the rescued in the best possible way, we need food, medicine, clothing and equipment on board, among other things. Therfore, we rely on your financial support!