Open Ship: Come aboard the Humanity 1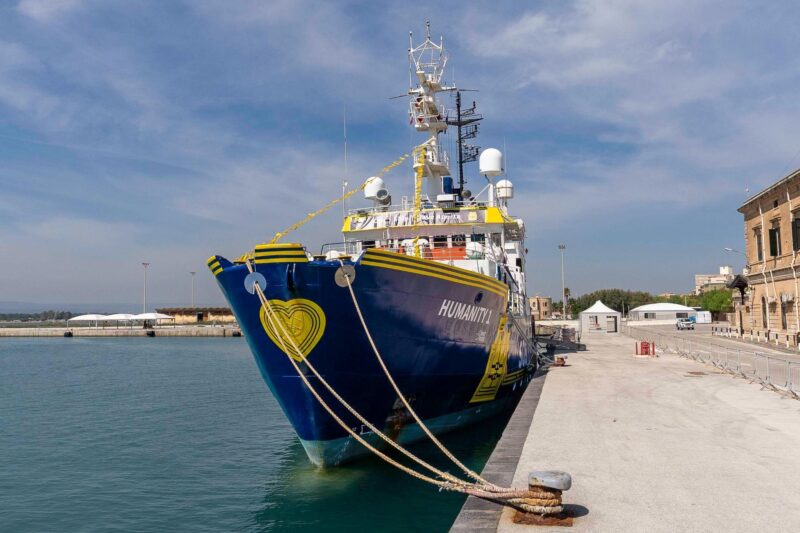 While the Humanity 1 is in the port of Siracusa in Sicily, it will be open to visitors, supporters and journalists every day from 10 am – 6 pm. Crew members will give tours of the ship, which has already rescued over 1,600 people in the past year, and provide insights into their work at sea.  
Highlights 
Five Perspectives on Search and Rescue
In a photo exhibition on board, five photographers will show their partly unpublished impressions from rescue operations in the form of photographs, video and sound installations. Joshua Wedler, Maria Giulia Trombini, Max Cavallari, Nicole Thyssen and Raphael Schumacher shed light on the search and rescue work in the central Mediterranean from different angles and perspectives.
Here you can get an impression of our exhibition 'Five Perspectives on Search and Rescue'.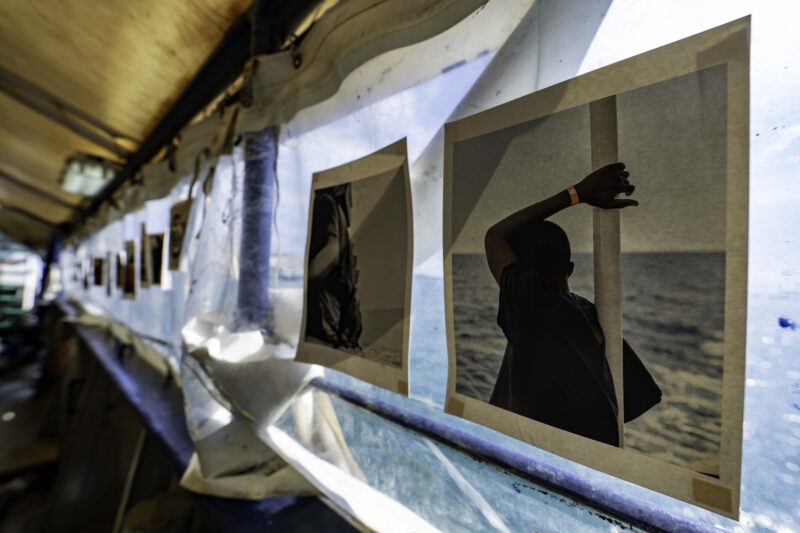 SOS Lawyers in Conversation
On 16 September at 5 pm, there will be a talk on board with Giulia Crescini and Cristina Cecchini, the lawyers of SOS Humanity. They will give an overview of the legal basis of search and rescue, legal perspectives on current obstacles for search and rescue organisations in the central Mediterranean and our lawsuit against the Italian government's practice of assigning distant ports. Afterwards, we will open the conversation to the audience as well and there will be an opportunity to ask questions. 
You can follow the conversation live on Instagram.
Come on board: online live

tour
On 21 September at 18:00, those who cannot make it to Siracusa will also have the opportunity to visit our search and rescue ship. Via livestream, our captain and other crew members will guide you from the upper deck and the bridge to the onboard clinic, the shelter for women and children, the galley and the main deck. Viewers will learn about the tasks of the different crew members during a search and rescue operation. Afterwards, Managing Director and Head of Operations Till Rummenhohl will answer questions live from on board. 
The tour will be streamed live.