Save the Date: Open Ship as of 10 September 2023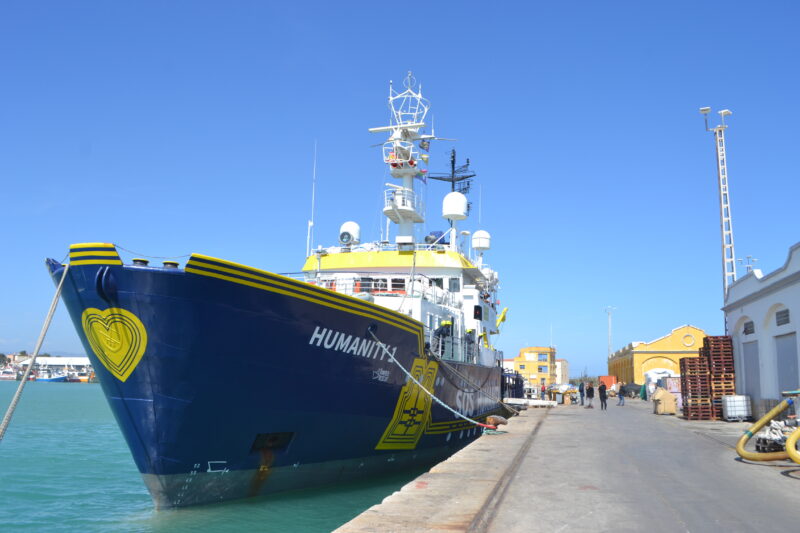 SOS Humanity will open their ship Humanity 1 to the public from 10 to 24 September in the port of Syracuse, Sicily. The open deck areas will be freely accessible for visitors.
Journalists are welcome to visit the open decks of the vessel. A photo exhibition will guide them around, showing what is happening in these places during search and rescue operations. Info texts (English & Italian) will explain the life-saving work of SOS Humanity. Video and sound installations will show the situation in the central Mediterranean.
Humanity 1 will be open every day from 10 am to 6 pm. There will be special events such as guided tours, talks, panels, and presentations. Talks and interviews with crew members or the head of operations & general manager of SOS Humanity will be possible by arrangement.
Contact us in case of questions:
presse@sos-humanity.org
Find more information in our press kit.