Charity film screening in Berlin!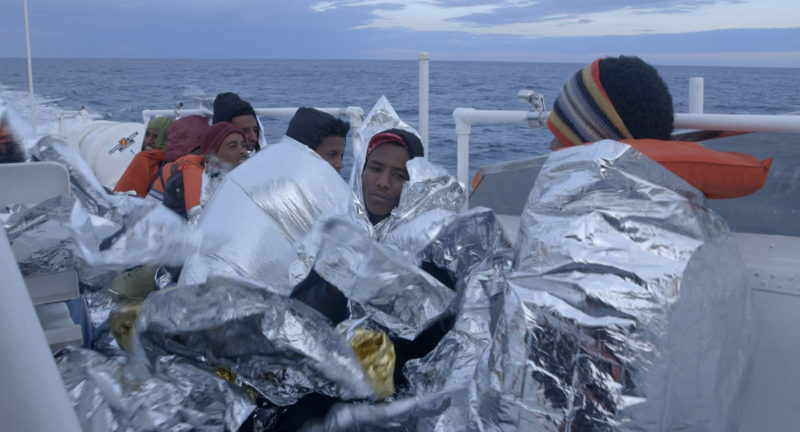 On Tuesday, 13th December, the film 'Lampedusa in Winter' will be shown as part of a fundraising event for SOS Humanity at the ACUD cinema in Berlin. It documents the situation of the refugees as well as the locals on the Italian Mediterranean island of Lampedusa in 2015, shows their concerns, their problems, and at the same time the solidarity they have shown each other.
After the film, a representative of SOS Humanity will talk about our work as a non-governmental search and rescue organisation and our experiences so far on board the Humanity 1.
The proceeds of the event will go to the search and rescue work of SOS Humanity.
The film 'Lampedusa in Winter':
After the tragedies of autumn, winter has come to the 'refugee island' Lampedusa. The tourists have left the island. The last refugees are fighting for a transfer to the mainland. A ferry accident isolates the island. After the refugees are finally transferred by plane, the fishermen start a desperate strike: to force an improvement of the ferry connection, they blockade the harbour. Now the island is cut off from all supplies. The tiny community on the edge of Europe is desperately struggling for dignity – and for solidarity with the African refugees, whom many people believe to be the cause of the ongoing crisis.
What? Benefit film screening of 'Lampedusa in Winter'.
When? Tuesday, 13th December 2022,7 pm
Where? ACUD Cinema, Veteranenstraße 21, 10119 Berlin