Heike Spielmans is the new Managing Director of SOS Humanity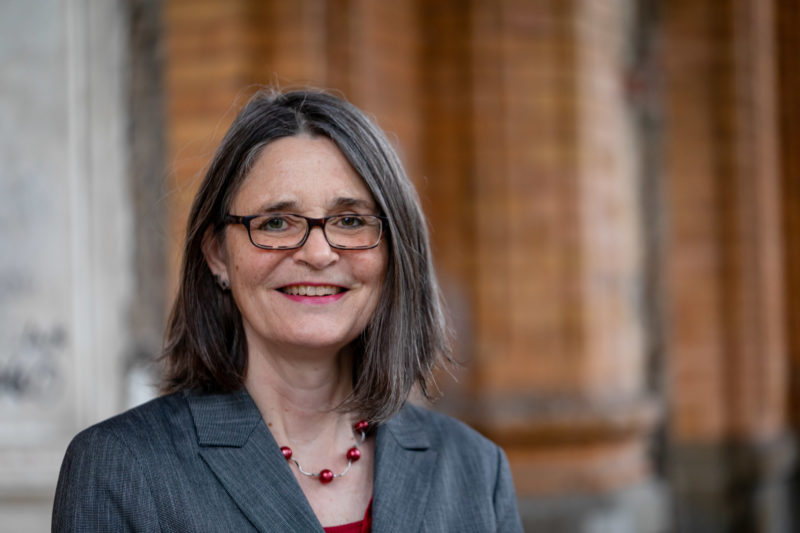 Berlin, 16 January 2023. The non-governmental search and rescue organisation SOS Humanity has a new managing director. As of today, Heike Spielmans, long-time managing director of VENRO, the German umbrella organisation of development and humanitarian non-governmental organisations, takes over the management of the search and rescue organisation founded in 2015.
She succeeds Maike Röttger, who as interim managing director from November 2021 to September 2022 oversaw the German association's separation from the European alliance SOS Mediterranee. Under Röttger's leadership, the organisation rebranded itself as SOS Humanity from January 2022 and has been operating in the central Mediterranean with the rescue ship Humanity 1 since August 2022.
"In recent years, the situation for people fleeing via the deadliest maritime route has not improved. On the contrary," stresses Spielmans, "I am appalled by the EU's inhumane closed-door policy, which turns a blind eye to thousands of people drowning in the Mediterranean. I would like to personally contribute my experience from decades of social and humanitarian work in order to stop the deaths in the Mediterranean. Especially now, after the new decree by the right-wing Italian government, we must counter the increasing criminalisation and prevention of search and rescue as well as humanitarian aid. In its coalition agreement, the German government committed to a state-coordinated search and rescue programme. Since then, hardly anything has happened. I will work to ensure that the Federal Government keeps its coalition promise. It must also exert pressure at the EU level and advocate for a state-coordinated, European search and rescue programme, so that the dying at Europe's external borders finally comes to an end."
In addition to search and rescue operations, SOS Humanity also aims to educate the public about the humanitarian catastrophe in the Mediterranean and its causes. The Berlin office, which currently has around 30 employees, works to influence those with political responsibility in Germany and Europe to improve migration policy in the long-term, and thus the situation for refugees at sea. Since its foundation in 2015, the organisation has rescued over 35,000 people from distress at sea.
For questions, statements or interviews, please contact:
Press Officer Petra Krischok, press@sos-humanity.org, +49 (0)176 – 552 506 54
Pictures and videos of the search and rescue operations in 2022 can be found
under this link