Press Briefing in Ravenna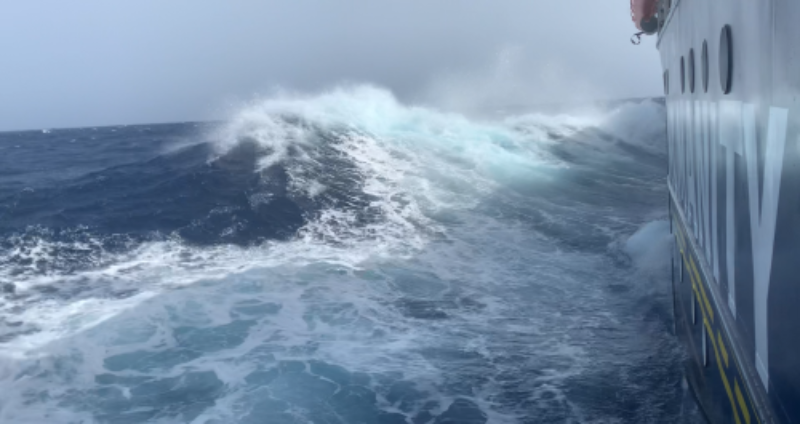 24.04.2023. The Humanity 1 will enter the port of Ravenna, Italy, after a 5-day crossing on Tuesday, 25.04.2023, at around 8:30 a.m. We hereby invite interested representatives of the press to gain an idea of the situation on the ground. Crew members will be available for interviews. 
*Correction: the number of minors has increased from 18 to 20
On 20.04.2023, shortly after midnight, our crew was able to rescue 69 people, including 18 minors*, from distress at sea. The ship was subsequently assigned Ravenna as a place of safety by the Italian authorities. This meant a long crossing of about five days. The captain of the Humanity 1 asked the responsible Italian authorities to assign a closer port, which was refused. In initially heavy waves and bad weather, the Humanity 1 had to make the long crossing to Ravenna with severely weakened survivors on board.
The systematic allocation of distant ports by the Italian authorities since December 2022 is not in line with international maritime law. Therefore, SOS Humanity, alongside the search and rescue organisations Mission Lifeline and Sea-Eye, have filed a lawsuit against the systematic allocation of distant ports before the civil court in Rome.
We are available for interviews regarding the long crossing to Ravenna and the situation on board Humanity 1, as well as on the legal and operational approach of the search and rescue organisation SOS Humanity, as follows:
Time:       Tuesday, 25 April 2023, 11:00 a.m.
Who:        Lukas Kaldenhoff, Press Officer & Coordinator on board Humanity 1
Viviana, Search and Rescue Coordinator on board Humanity 1
Place:      Ravenna, Italy
Address: Port of Ravenna, Terminal Crociere
Please also take note of our press release of 21 April 2023
For more information check our press kit.