"When the second engine failed, I thought it was over."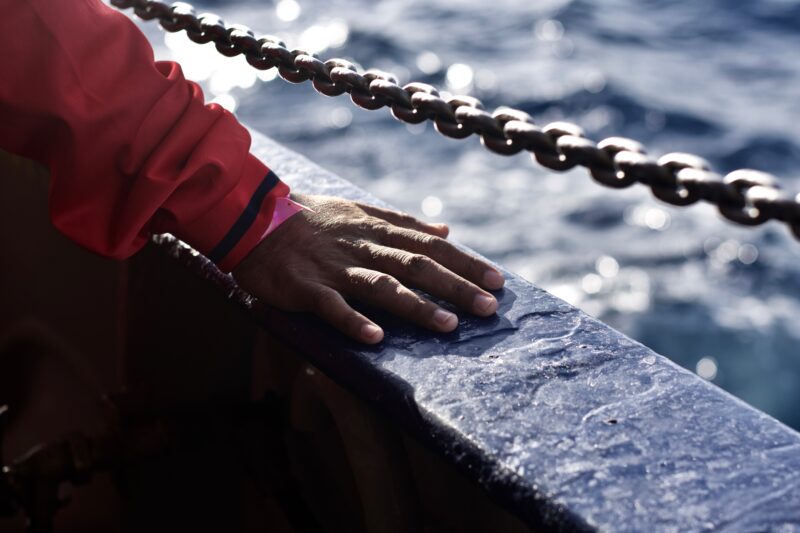 53-year-old Rami* comes from Syria – like many other refugees whom the crew of Humanity 1 rescues from distress at sea. Rami fled from Libya a year earlier, in October 2022, with his two underage nephews, whose fathers are dead, in an unseaworthy wooden boat. After four days and three nights at sea, the 45 people were rescued by the crew of the Humanity 1. On board, Rami told his story, which we are publishing here.
I am from Daraa, Syria. At the beginning of the uprising in Syria, I was living in Damascus due to my job.
On 17 September 2012 I received a call from my family informing me of the death of my older brother from a gunshot wound. Due to the conflict, I had to leave my job in Damascus and stayed with my family in Daraa. Fifteen days after my brother was killed, the regime's army invaded our town again and burned down homes, including mine. They broke down the door and set the house on fire, along with other homes in the village.
During this time, my family – my father, stepmother, siblings, and their spouses – were staying in another town due to the killings and bombings of our town by aircraft, mortars, and all kinds of weapons.
From October 2012 until that moment, I did not participate in any action or statement against the Syrian regime. However, when I saw that the regime did not differentiate between supporters and opponents from our town, I joined the protests which were happening there. On 17 March 2013 my second brother was killed.
"Harvests were weak due to the lack of rain. My safety was threatened. Therefore, I decided to flee."
The war continued for many years, and another brother was shot in the head, which led to him being paralysed and disabled.
After the regime took back control in 2018, we expected things to return to normal and life to resume, but what happened was the opposite. During this period, thefts and gangs spread, and drugs became widespread.
As for living conditions, the cost of living became exorbitant and prices increased day by day, especially with the rise of the dollar against the Syrian pound. During that period, I was working in agriculture, but the harvests were weak due to the lack of rain. Therefore, I decided to emigrate with two of my nephews in hopes of getting opportunities in life and education. The decision was made a year before I left due to the difficulty of gathering the necessary money for the journey.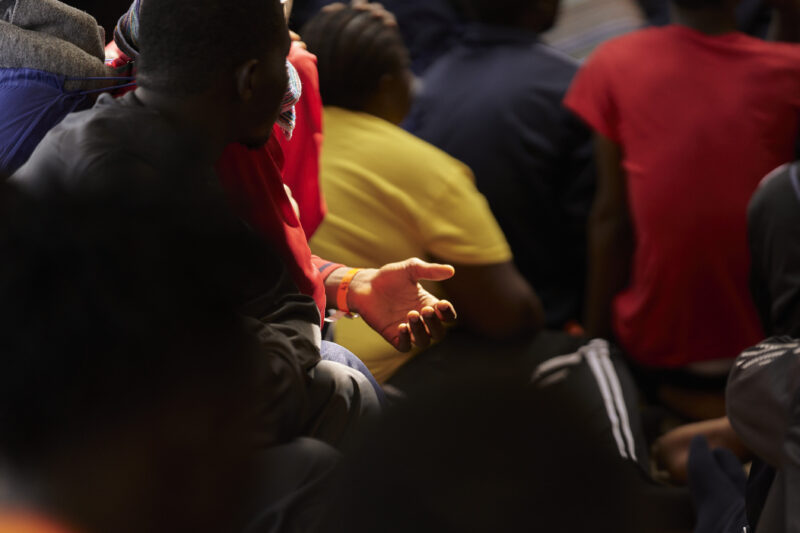 Syrians started immigrating to Germany in 2014/2015. Why didn't you think about leaving the country at that time?
To be honest, I had no intention of emigrating because of my age, I was over 50 years old. But what prompted me to seriously consider fleeing was the fact that my safety was threatened: I was accused of joining armed groups and having direct contact with them in Damascus and in Daraa, although I did not participate. Despite several presidential amnesties being issued, the charge remained against me, and therefore any military checkpoint in the area could have arrested me if they took my ID. I was wanted by the Air Intelligence Investigation Branch and the Political Security Intelligence Branch.
So your decision to flee was not only related to your living conditions but also to your desire to protect yourself?
Yes, even my attempt to obtain a passport had failed, so I had to enter Lebanon illegally and then paid $1200 there to get a Syrian passport. Then, I travelled through Lebanon to Libya. The road to Libya was the cheapest among other options.
Choosing to travel through Libya, despite the accompanying risks and the danger of sailing, was due to my difficult financial situation.
How did you get to Libya, and what type of transportation did you use?
We arrived by airplane. I came from Lebanon, one nephew from Syria, and the other nephew from Jordan.
When did you arrive in Libya and how did you all meet?
I arrived on October 7th, and there was a driver waiting for us at the airport, where he picked up my nephews, and then me, and took us to the smuggler in Ajdabiya on the eastern coast of Libya. We stayed with a group of Egyptians and Bangladeshis in a warehouse for around two weeks. Then the time for the journey came, we were taken to the sea and departed by boat towards Europe, around 1 a.m. on Wednesday. I didn't meet the smuggler, but rather the mediator who had helped many people from my town to migrate in the same way.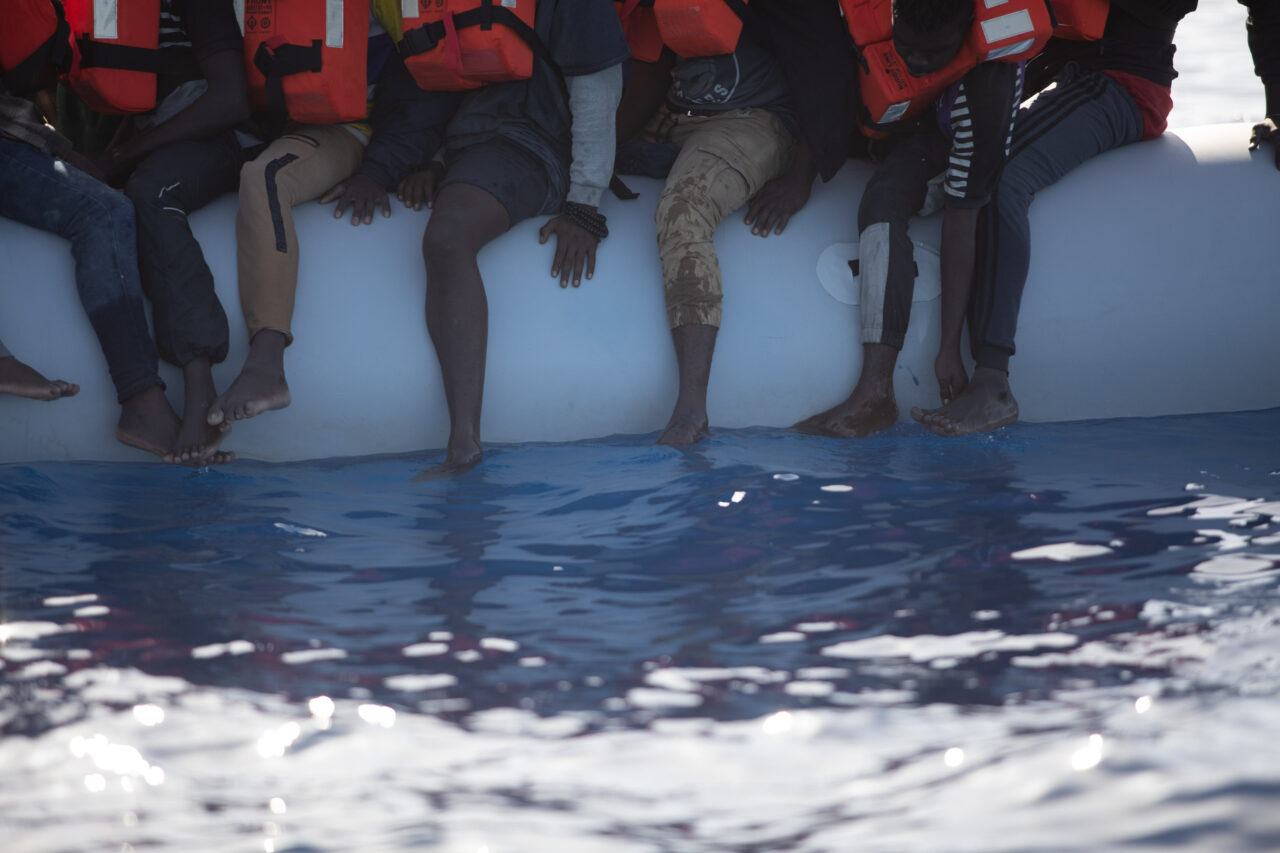 When you arrived and saw the boat, were its conditions what you expected, consistent with what the mediator had said?
No, they were not. They had told us that we would sail on a ship that could accommodate 300 – 400 people, but what we found was a small boat. When we asked the smuggler, he told us that he only had such boats, claiming that the mediator was the one who had lied to us.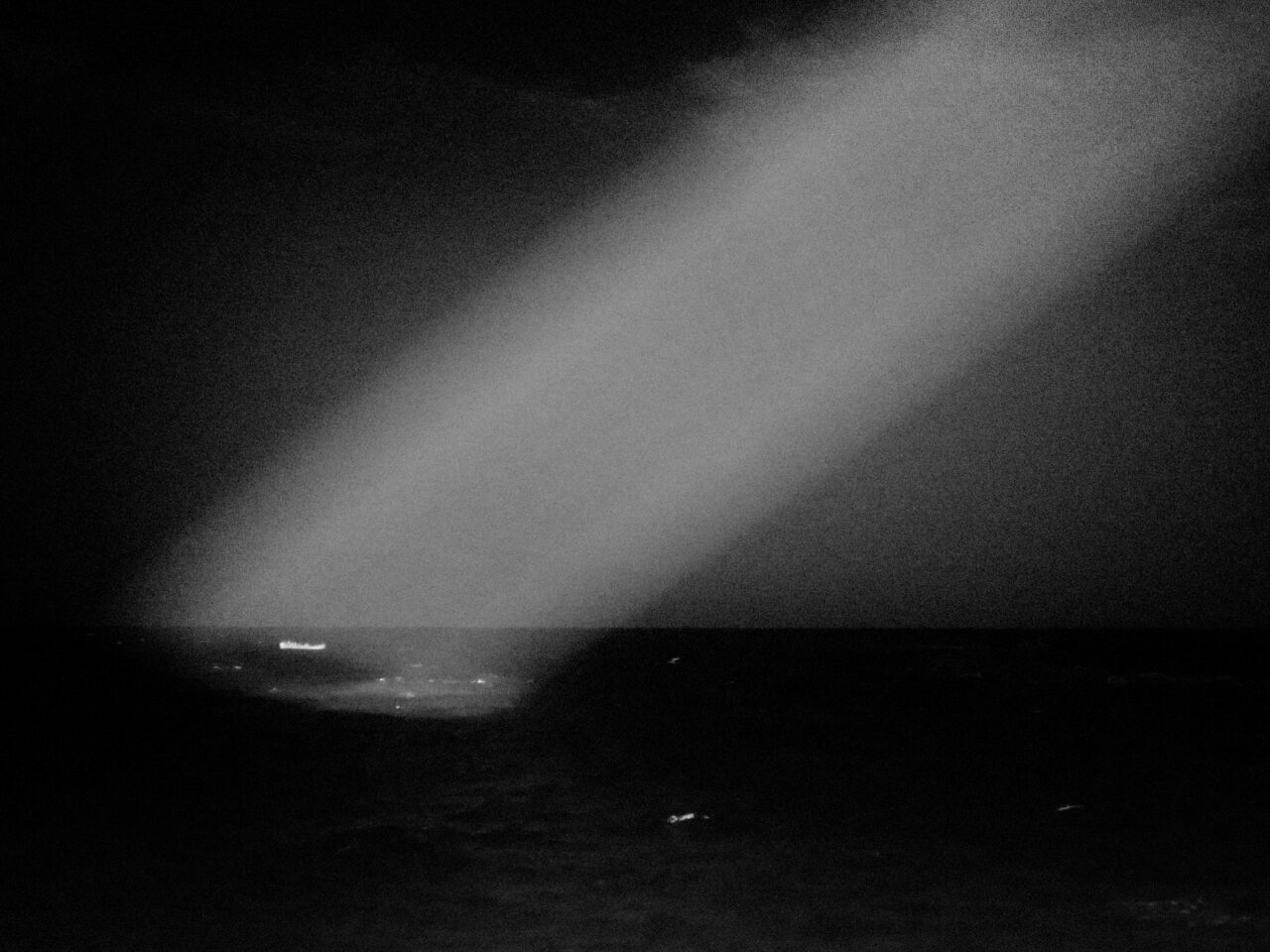 Were you forced to take this boat? Did you have the option to wait for a better boat or not sail at all?
No, there was no forced boarding of the boat or sailing. I had seen my nephews' insistence on completing the journey, so we took the boat of our own volition. That's what was available to us.
"When the second engine failed, I thought it was over"
Were you worried about your life and the lives of your nephews?
Of course, I was very worried, as it was our first experience of traveling across the sea, and it was a dangerous adventure. I was more worried about the lives of my nephews than myself because of my responsibility towards their mothers and because they had lost their fathers, and I was like a father figure to them. But thank God we are safe now.
How long were you at sea?
We stayed for four days and three nights until you found us.
What did the smuggler provide for you on the boat in terms of food, satellite phone, etc.?
There were 5 barrels of gasoline for the boat, and we had dates, juice, bread, and water with us. The smuggler told us that we would see lights from Italy on the second day of sailing.
When did you start getting worried?
The worries started on the second day due to a problem with the engine, but we were able to fix it. Then the second engine failed, and some of us started arguing, so I thought that it might be over. But the concern lasted from the beginning of the journey until the end because it was my first experience at sea.
Do you know how to swim?
Even if I knew how to swim, it would be tiring at my age. I know that one nephew can swim, but I'm not sure about the other nephew.
Did you have a satellite phone?
Yes, the smuggler gave it to us to communicate with the Italian Coast Guard. But we didn't call when the engine broke down because the guys were able to fix it, and we continued our journey. The call was made on the third day. We called once, twice, and three times but there was no response. The Italian Coast Guard answered in the end, but when we explained that we were almost drowning and dying, they responded that it was normal and that they can't do anything for us at the moment.
Why did you call for help?
We were following the instructions of the smuggler who told us that when we enter Italian waters, we should call for help so that the Coast Guard could come and rescue us.
"I did not know about humanitarian organisations"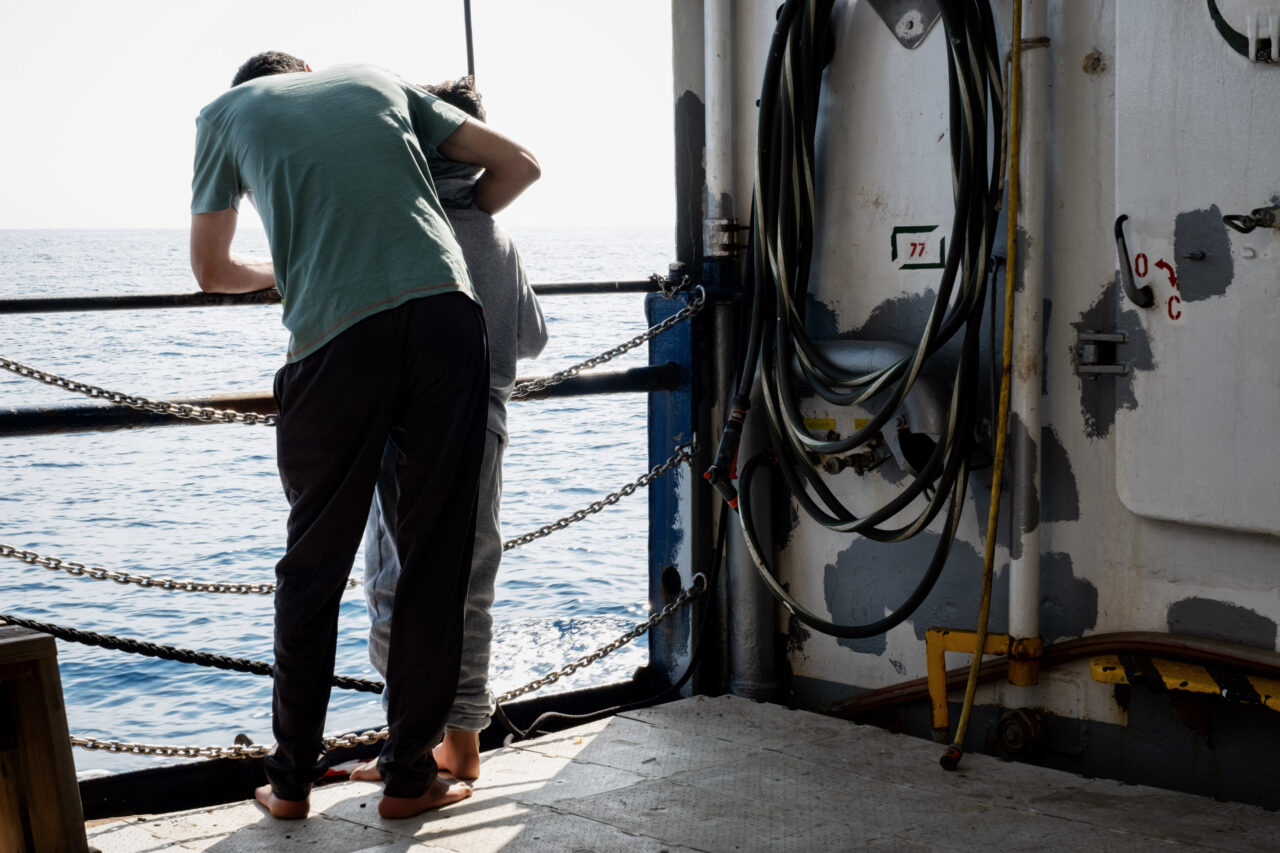 Did you think you wouldn't survive?
I thought we might not survive when darkness began to fall, and I expected us to stay another day at sea. When you came, I was still sitting downstairs, and when I heard one of the others tell you that we were Syrians, I knew you were coming to rescue us and went up.
Had you heard about rescue ships before?
Since I was in Syria, I knew that when we arrived near the Italian shores, the coast guard would come to rescue the people. I didn't know about humanitarian organisations, only the coast guard.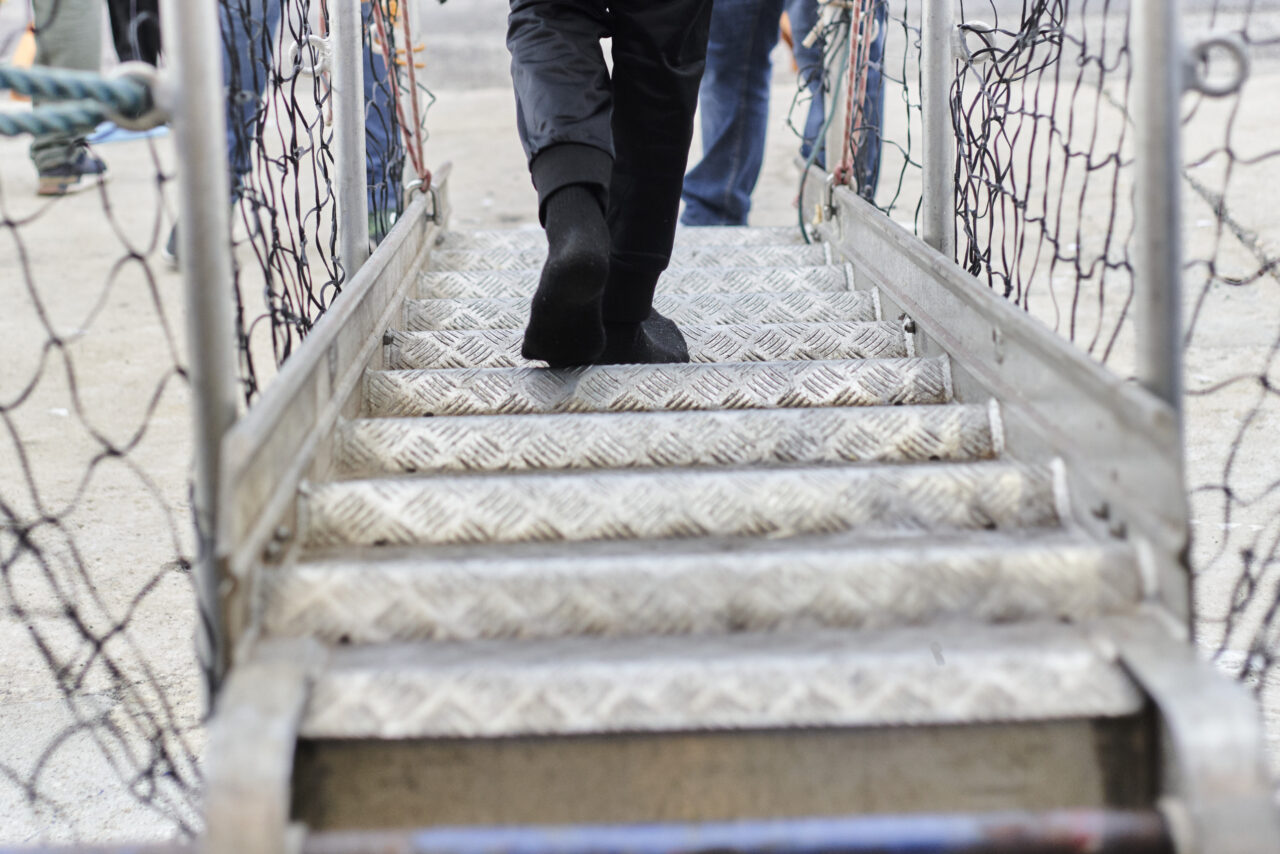 Did you know how the so-called Libyan Coast Guard deals with people fleeing across the Mediterranean?
Of course, we knew that they would imprison those they caught and would not release them except for money. My cousin tried to cross the sea, but the Libyan Coast Guard arrested him and imprisoned him for ten days before he was released, but I don't know if he paid or not.
Were you afraid of this happening to you?
Definitely.
Many people tried to take a boat several times and were arrested, then they paid money and were released, and so on… An African guy here on board Humanity 1 told me that he was arrested by the so-called Libyan Coast Guard three times and paid three times until he managed to reach safety.
I have heard similar stories from many people.
Would you like to add anything I haven't asked you about yet?
I have a personal wish, I hope to find a better life, and I hope that my brothers' children can integrate into Western life, which is culturally different from our life, and that they will find opportunities for learning, work, and to have a better life without fear.
*Name changed and not shown in the pictures. The interview was conducted by crew member Petra Krischok. Interpretor Arabic-English: Cultural mediator on board Fares.