"I lost my two brothers in the sea" – rescued women's testimonies about their time in Libya and attempts to escape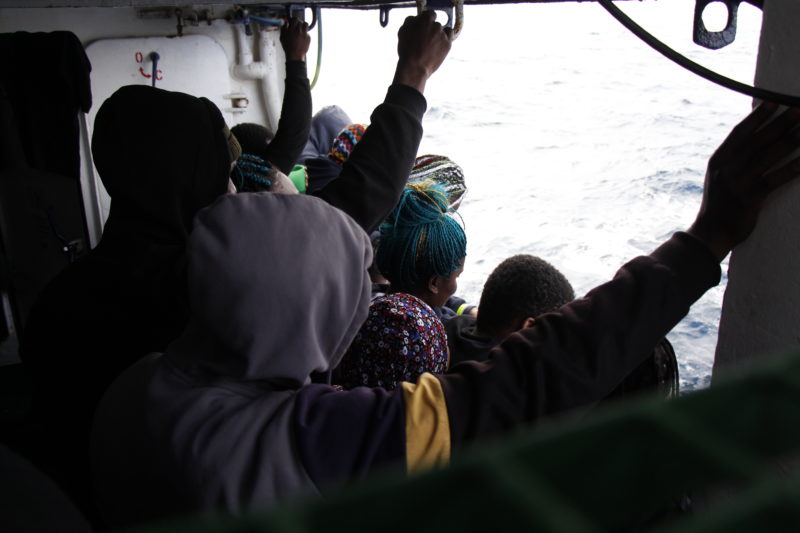 Trigger warning: the following text deals with real-life experiences of many women on the run. Various forms of (sexualised) violence and murder are addressed and described in the text.
This contribution is part of our campaign for International Women's Day #WomenRescueWomen.
The stories of the women we rescue show: fleeing across the sea remains the only way out
There is evidence that massive human rights violations against refugees are day-today reality in Libya [1]. This in no way prevents the European Union and some of its member states from working with Libyan authorities to prevent migration to Europe. In particular, the support for the so-called Libyan Coast Guard fuels a cycle of attempted escapes, detentions and violence [2].
The consequences of this inhumane policy can be seen in the reports of the rescued women. All women describe that they were intercepted, sometimes several times, by the so-called Libyan Coast Guard. Forcing people to take this unsafe flight by outsourcing migration as well as border controls and closed-door policies while obstructing NGO search and rescue reveals that in the Mediterranean the rights of women, children and people as a whole are in danger of going under.
A cycle of flight and violence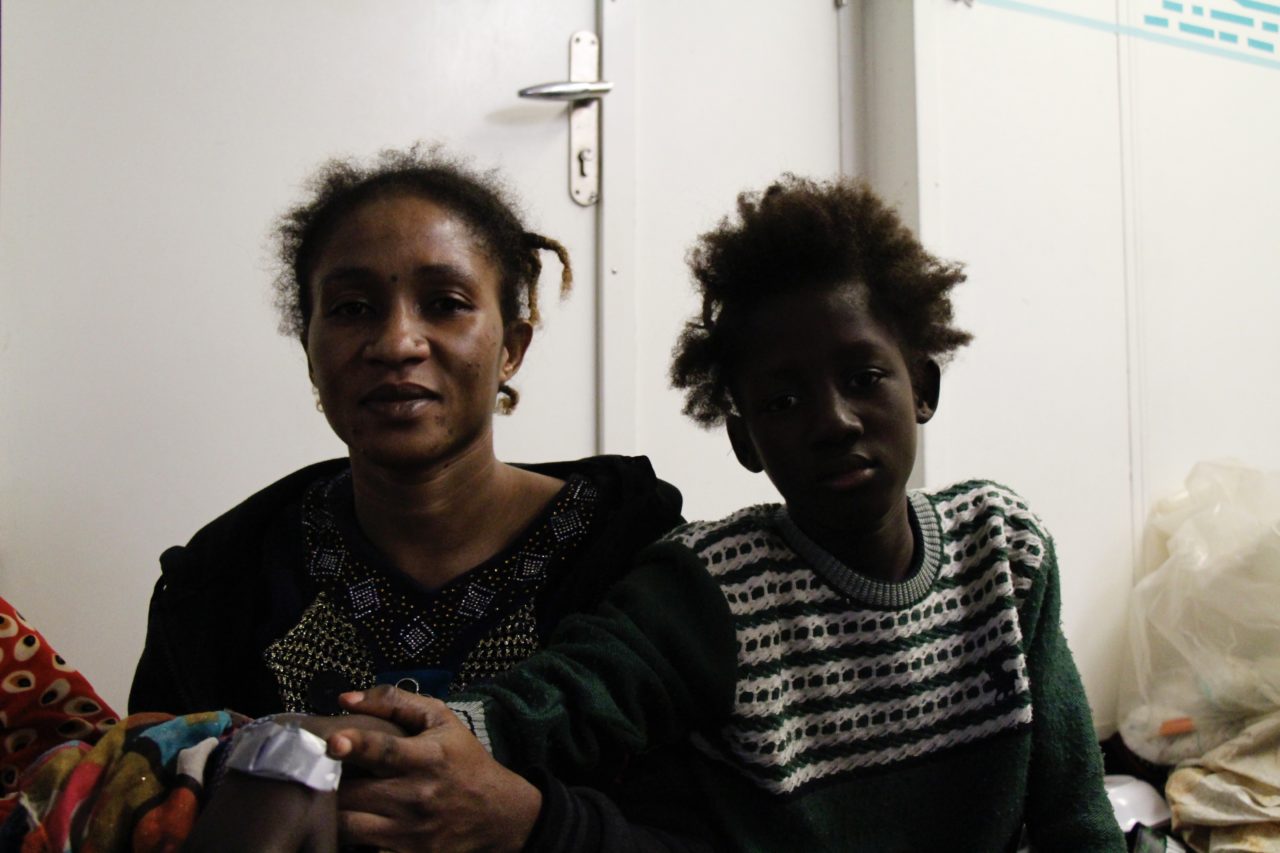 Djneva* (20) from Ivory Coast fled with her daughter Oumou*. Here she talks about her time in Libya and her attempts to escape violence.
"I arrived in Libya with *Oumou, my daughter. We had no money to pay the ransom, so we stayed in prison for one year. After that we tried to leave by boat. But some Arabic people came and caught us in the water. We were sent to prison again, no food, no water. We were just beaten every day.
After two months we got out, but we had no money, so we lived outdoors for five months. I tried again when a man helped us to pay, and Humanity 1 found us.
I was in Libya for two years. I have nobody else, it's just me and Oumou."
Marie-Therese* also tried to flee across the Mediterranean several times. Here she describes one of the attempts and the deadly consequences.
"The first time I tried to leave Libya, they pushed me from the boat into the water and took my money.
The second time I tried to escape [across the Mediterranean], the man in charge came to us, took a gun out and started shooting people who were in the boat. 14 people died. They just watched people die, they all drowned, and they only watched. You try to grab on to something, but the ones who couldn't all drowned.
Afterwards, I was in prison again. Same thing all over again, same prison, same people, no water, no food. Only beating, all the time. This happened four times. The fifth time, Humanity 1 found us. Now we try to have hope […]."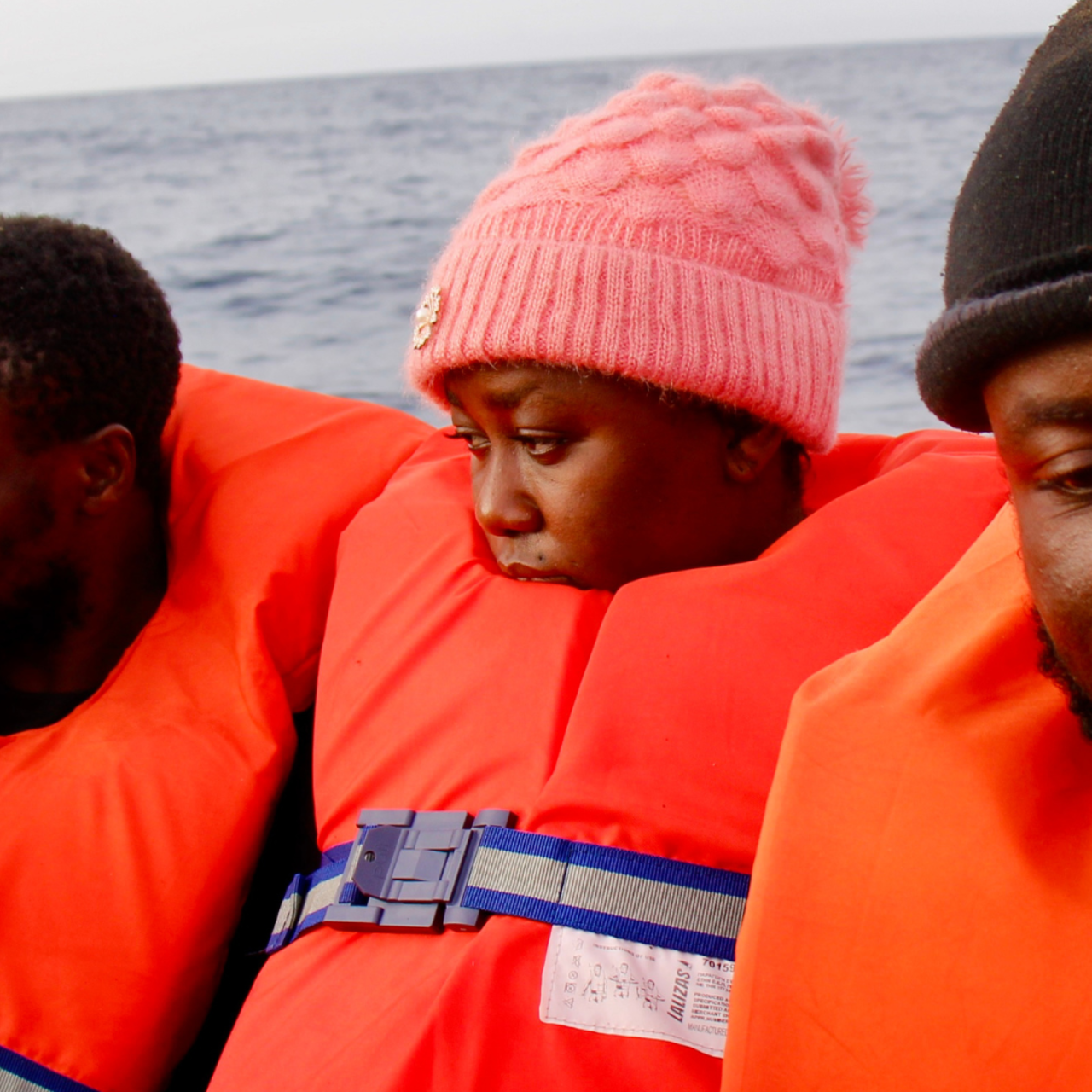 Fatime* (20 from Ivory Coast) was rescued in December 2022. On board the Humanity 1, she talks about how she lost her two brothers in a violent pull-back by the so-called Libyan Coast Guard.
"I came to Libya the first time with my two brothers, one younger and one older. The first time we tried to escape, the Libyans came. They took our money and shot at the boat, so we started to capsize. I lost my two brothers in the sea, they both drowned. After that they [the Libyans] took me and put me in prison.
When I paid them, they took me to a house, but then sold me to a different man. I was raped there and now I am now pregnant with his baby. I escaped […] again. This time we were found by Humanity 1. I want Europe to help me, I have nobody in Europe."
Aisha* also speaks of the vicious cycle of being on the run and experiencing violence. She was rescued together with her baby in December 2022.
"After a while I gathered enough money […] to travel over the sea. I was pregnant. Then, the Libyans caught me again. The same person I paid money to in order to escape took me to prison again.
[…]
After a while I had enough money to pay for another trip across the sea. The Libyans caught me again; this time I stayed six months in prison, together with my baby. […] The fourth time I tried to escape I was rescued by Humanity 1."