#WomenRescueWomen
For women
on the move
Now we try to have hope...
For the past eight years, we have been documenting the stories, experiences and dreams of the survivors on board our rescue ships. They highlight the courage and strength of the people we rescue, the desire for autonomy and a life in peace. At the same time, they are brutal testimonies of Europe's inhumane foreign policy.
For #InternationalWomensDay, we are putting a month-long focus on the experiences of women on board the Humanity 1.
We will showcase facts and background context about female refugees and publish their testimonies. We will also describe how we address the special needs of women and girls on board our rescue ship.
Several portraits also feature women from our Humanity 1 crew. Despite their different experiences and backgrounds, they are united by the same demand: no one should be left to drown in the Mediterranean! When state authorities fail in their duties, it is the task of civil society to stand up for the right to life at Europe's external borders.
This dedication does not end on dry land, and we interviewed an organisation advocating on behalf of female refugees. This work for women's rights makes clear:
A single day is not enough! The rights of women and girls must be considered and protected always and everywhere.

Women on the run
70 %
of people affected by poverty are women and girls.
49 %
 of the world's refugees are women and girls.
Reasons of flight (in general)
Inter alia: political persecution, war and conflict, environmental disasters and pverty. 
Reasons of flight (specifically)
Inter alia: threat of female genital mutilation, forced marriage, violence in the name of honour, sexual assaults and domestic violence.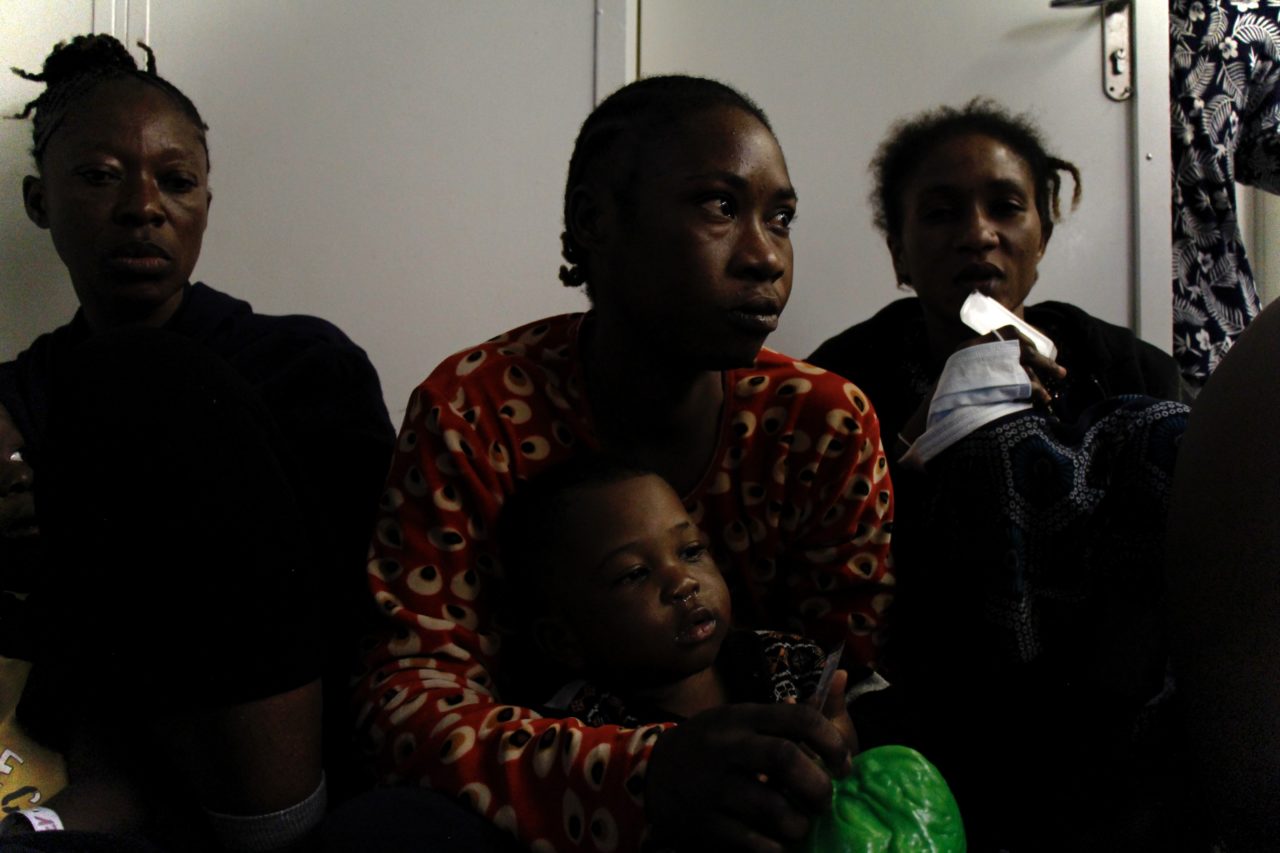 Many of the women and girls we rescue from distress at sea in the central Mediterranean have had a long and dangerous flight.
Under our category "refugee stories", Marie*, Akissi*, Aisha*, Suzanne*, Fatime*, Djneva* and Marie-Therese* report on their dangerous flight and the violence they experienced in Libya. These texts are depressing and at the same time impressive as they show how courageous and multi-faceted the people are that we are privileged to welcome on board.
Safe on board
On board our rescue ship, women and girls find safety for the first time in a long while. After the rescue, they can rest in a female-only shelter to which neither male crew members nor male survivors have access.
The most important contact person is the midwife on board. Rescued women and girls can talk to her – often for the first time – about what happened to them during their journey.
We also often have pregnant women and mothers with new-born babies on board. For most pregnant women, it is the first time they have had an ultrasound. Many babies receive their first medical examination on board.
Pregnancy tests and treatment for sexually transmitted diseases are also available at our onboard clinic. Of course, period products are also in stock for everyone who needs them.
Help us ensure the care of rescued women on board Humanity 1.

Arez Ghaderi / SOS Humanity

Nicole Thyssen / SOS Humanity

Arez Ghaderi / SOS Humanity

Nicole Thyssen / SOS Humanity

Max Cavallari / SOS Humanity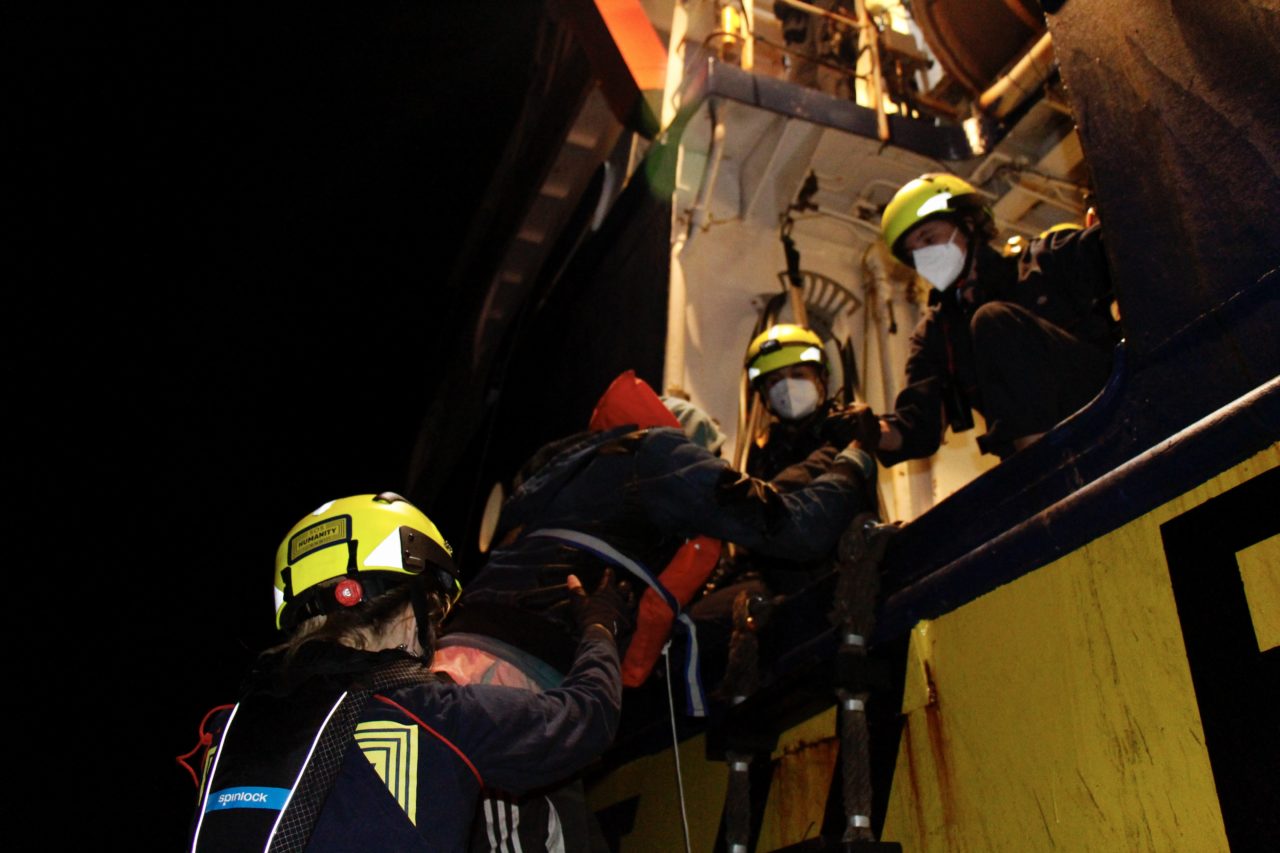 A well-balanced crew is not only important for living together on board. Rescued women have told us that they feel relieved as well as safer when they can approach female crew members with their concerns.
Under the category "team stories", several female crew members share their stories. They describe not only their motivation, but also their experiences as women in a male-dominated environment. What unites them is the desire for positive political change for people fleeing across the Mediterranean.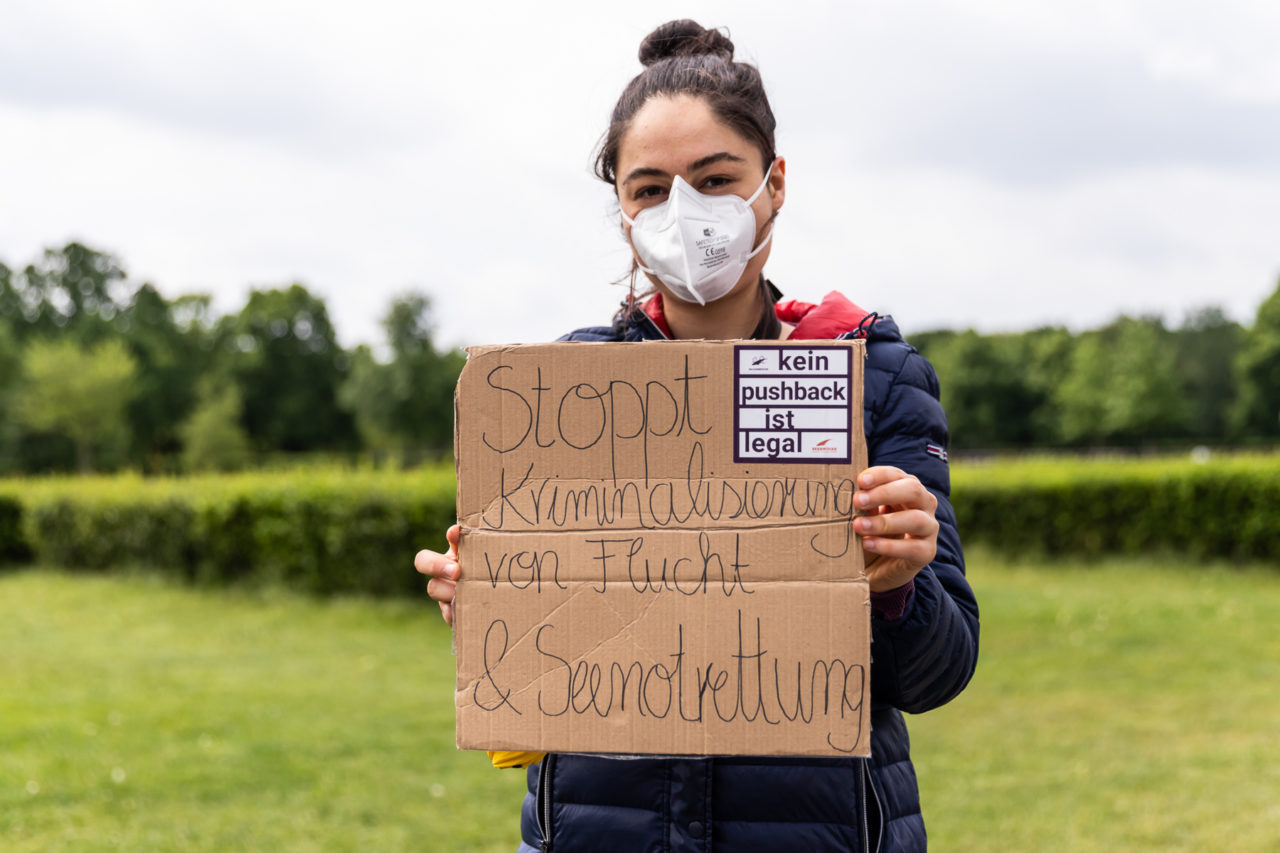 Our interview with representatives of an initiative by and for refugee women shows that the fight for the rights of women and girls does not end with their arrival on land. 
In this "story from civil society", Women in Exile takes a critical look at the situation of women and girls on the move. 
They show that violent border regimes are diametrically opposed to the rights of women refugees, as well as refugees as a whole, and endanger their safety.

Newsletter
Don´t miss any news. Subscribe to our newsletter!