Bianca, psychologist and part of the medical team on board Humanity 1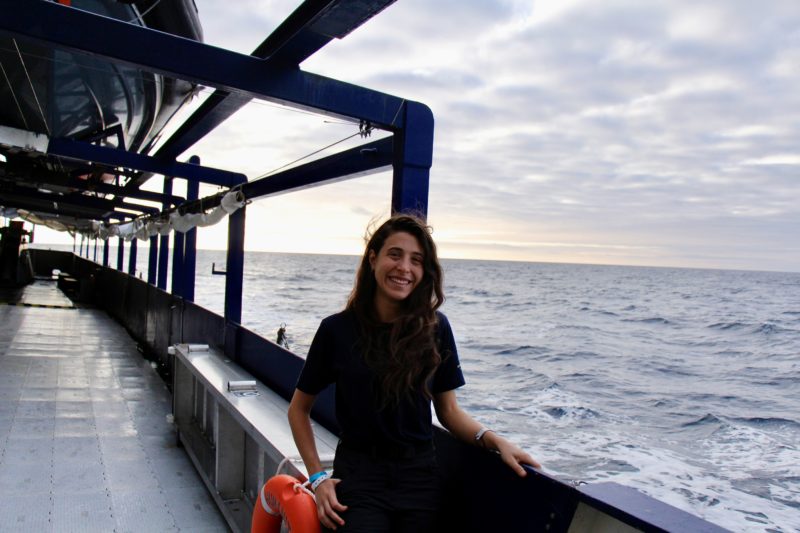 War, violence, and death are experiences that put people's psychological health at the cutting edge. Because many of the people we rescue have had potentially traumatising experiences, there is a Mental Health Officer position on board Humanity 1.
One person working in this position during our last missions in 2022 is Bianca. The psychologist with years of experience in emergency aid wanted to support where she saw an urgent need. On the occasion of our theme month around International Women's Day, we asked her specifically about her experiences with women and children on board. Read more in our interview.
What are your experiences with children and their parents making the dangerous journey across the Sea?
Parents try to protect children. They try not to make children feel the danger. But children understand fear, they understand the fear of their parents and that is why they are even more afraid. They are afraid because the place where they are is dangerous and because they feel their parents fear.
Often, we adults try to create a "'bubble" for children, but children need to talk and process traumatic experiences. Many of the children I met during my work experience, had seen their parents die or encountered other horrible violent actions. That is why, children need a safe place and professionals to talk about traumatic experiences.
The children I met weren't sleeping, many of them were not eating. They were afraid. The parents leave with the knowledge that they could die with their children. The children understand that they could die during the travel, but they see no other choice.
From a psychological perspective, are there gender-specific issues that concern women in particular? In what way can you help to handle these issues?
The violence that women suffer is not only sexual, but also psychological, economic or social. Violence is an imbalance of power. In many places woman are enslaved because someone else wants to impose on them, on their freedom, but also on their culture.
These women however fight for their freedom, they struggle to be free. It is important to restore dignity and treat every person we meet. Having suffered violence does not make you weak. We must provide material and emotional tools to support and accompany. These women have travelled dangerous roads and must be respected.
What does it mean for you to deal with trauma and experiences of violence of other women?
As a professional I need to be able to talk freely about violence. We often put a taboo around violence. The taboo makes people believe that "I am no longer a woman because I have suffered violence, now I am no longer worth anything, I must be ashamed".
Often, women suffer atrocious violence, but they think it's normal behaviour. As a professional it is important to provide tools to help and create a safe space where you can speak freely without being judged.
Do you have particularly memories of interactions/working with women on board, that you'd like to share?
During my experience on the Humanity 1 I had the honour of participating in a women's group.
We talked about violence, what it is and what it means to be a woman in this world. We talked about sacrifices, about fears. This created a beautiful atmosphere of sisterhood and solidarity.
It was mutual support where each could help the other.
Which means do you, the crew or the Humanity 1 as a ship offer to meet the needs that women might have on board?
The Humanity 1 offers a save women shelter. To give save spaces to women means to strengthen and enable them to face the violence they have suffered.
Statistically speaking, a female victim of violence is more likely to be the victim of violence again. To break this cycle, giving support to women means giving them the opportunity to find the best tools to take back their lives. Giving support, also means to give them the opportunity to raise their children in a way that does not perpetuate violence and trauma.
These women support large families alone. These women were treated like slaves, but their souls are free. It is our duty to support them and restore to them the respect of human beings who have tried to take them away. They are women who have always fought alone, I wish we could fight together.
What do you demand from politics for the future?
Personally, I don't do politics, but as a professional, I demand a safe world for everyone. We cannot speak of development and growth if there are places of death and desolation in the world such as Libya. It is not acceptable for governments that speak of solidarity and humanity to cooperate with those who carry out such atrocities. Civilization is providing tools and equal opportunities for all men and women. The growth of the people is linked to the growth and individual dignity of every human being.